---
October 3, 2008
Lights in Interior Design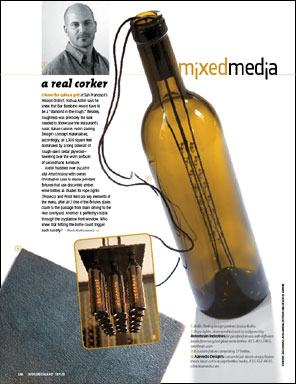 Hey look at that. The lights I designed for
Bar Bambino
made
Interior Design
magazine. (So they got a few details wrong, big whoop.)
If you are in the hood (right around the corner from
NoiseBridge
as it turns out) stop in and have a glass of Lagrein.
Labels: projects, shameless self-promotion
Comments:
I recently came across your blog and have been reading along. I thought I would leave my first comment. I don't know what to say except that I have enjoyed reading. Nice blog. I will keep visiting this blog very often.
Sarah
http://wordwhomp.net
Post a Comment
<< Home
Subscribe to Posts [Atom]